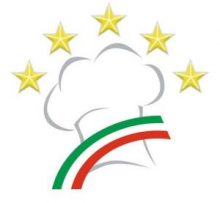 Pizza Making Course in Italy
How is the real italian pizza? Learn the secrets of this ancient Culinary Art with a Professional Course that turns you into a real Professional Expert. This study program has been designed in ISO Quality standard 21001 to convey all the real secrets of Italian pizza. It is not just a course of recipes, it's not a pizza cooking class, but a full immersion in the key concepts that have made Italian pizza the most famous and consumed food in the world.

An Italian Pizza Artisan, certified as an expert in the realization of pizza and breadmaking in agreement with italian tradition and culture, able to work profitably in any pizzeria or bakery.
2 WEEKS IN FULL TIME MODE TO ACQUIRE NEW SKILLS
The Pizza Making Cours is a Professional Master open to all pizza lovers:
experience is welcome but not required, only passion and desire to learn.
A very intense and concentrated study program in our Culinary Art School. You will receive the same teachings that are given to Italian people who want become pizzaiolo (pizza chef): theory and  many professional practice on every single item you will study, with an innovative teaching method studied according to the European Quality Standard on training ISO 21001. Learn real Italian Cooking 100%.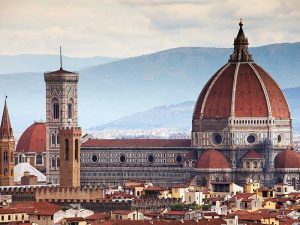 Next date available: 25 September 2023 
Location: Florence 
In cities like Florence this is not just a cooking course but also a cooking vacation. Tuscany are the Italian culinary Capitals of food. Your days will be full of taste.
Become a real italian Pizza-and-BreadMaking-Chef Certified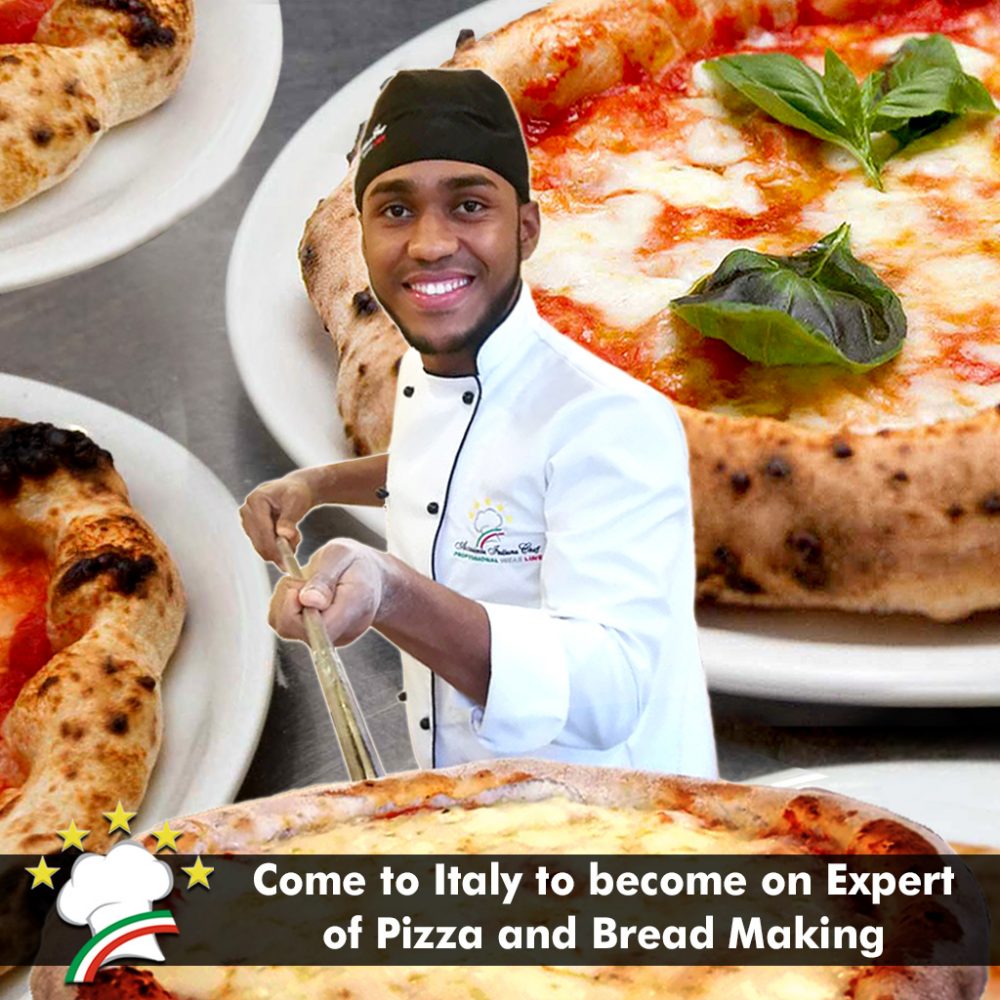 You will make a complete professional path that starts from the fundamental bases of Italian cuisine.
You will be followed by an Italian Pizza Master and Bread Making awarded nationwide. You will learn step by step to create pizza 100% Italian and create dishes of high aesthetic level and exceptional taste.
The Master is internationally recognized and the international tourist villages of the major Italian tour operators are always looking for a professional Pizza Chef.
When you have obtained the certification, you will also be able to "instantly" access the job offers of the international agencies affiliated with the Academy. 
Students of every age from over the world
3 advantages of the Pizza Making Course in Italy
About the Master of Pizza Course in Italy
Location: Florence or Bologna
 Duration: 2 weeks,  lessons mon-fri, 7,5 h a day (weekend is free time)
 Class Time: 9:30-17:00
 Language: english
 Capacity: max 20 persons
 Teachers: Italian pizza chefs awarded nationwide
 Certification: Master's Certificate of  "Expert of Italian Pizza and Breadmaking"
Fee: 2.000 euro
WHAT YOU WILL LEARN AND PRACTICE IN THIS COURSE
The Pizza Making Course in a few words: history and secrets of professional pizza and bread, in-depth knowledge and exercise on flour, Neapolitan dough, Tuscan dough, veracius dough, pre-mixes, instant and long leavening, yeast and sourdough, bread making, pizza in a pan, pizza with shovel, time management, tenchiche for spreading, topping, techniques advanced cooking, marketing and food cost. 
EXCLUSIVE: you will receive training in an new pre-dough technique called "Spumosa Accademica", it produces a perfectly matured dough in a short time.
A gradient learning with perfect mix of theory and practice: you will learn knowledge and practice gradually, addressing various topics and practices several times and from different points of view.
THE PIZZA MAKING COURSE - STUDY PROGRAMS DAY BY DAY
DAY 1 
Morning Lesson # 1: The secrets of Italian bakery, the point of view of the professional pizza maker, yeasts and sourdough, knowledge and practice on the dough, production of different types of bread.
Afternoon Lesson # 2: flour in bread making, nutritional structure and refining, the different flours on the market and their use, kneading techniques. Making of dough and different types of bread.
DAY 2 
Morning Lesson # 3: Italian pan pizza, the secrets of the maturation of the dough, marketing of pizza in the pan, roll out and topping techniques, implementation of the entire process.
Afternoon Lesson # 4: Tuscan dough for round pizza, mix of flours for specific consistency, use of fats in doughs, classic pizza sauce, realization of the whole process for Tuscan pizza.
DAY 3 
Morning Lesson # 5: Neapolitan dough for round pizza, double leavening techniques, application of maturation techniques, pizza roll out techniques, realization of the entire procedure for Neapolitan pizza.
Afternoon Lesson # 6: The veracius dough for round pizza, use of wholemeal flour in pizza and their secrets of application, how to get the ideal period for service, techniques of forcing of leavening, realization of the whole procedure for veracius pizza.
DAY 4 
Morning Lesson # 7: Quick dough and long leavening dough, how to always be ready for service. Deepening of the Tuscan dough, the whole procedure is performed by hand, from the dough to the cooking.
Afternoon Lesson # 8: Italian pizza toppings, knowledge of the oven and use for custom-made cooking, in-depth analysis of the Neapolitan dough, all the procedure is done by hand from the dough to the cooking.
DAY 5
Morning Lesson # 9: Pre-kneading techniques, study of polish and biga, autolysis technique, deepening of the veracius dough, the whole procedure is performed by hand from dough to cooking.
Afternoon Lesson # 10: Gourmet pizza, distinctive features, marketing and food cost of gourmet pizza, study and creation of dough for gourmet pizza, study of ingredients, realization of the whole process and different models of gourmet pizza.
DAY 6
Morning Lesson # 11: Rising with slow maturation and its positive effects on taste and digestibility and its application on bread. Food cost and bread marketing. Creation of different types of breads.
Afternoon Lesson # 12: Baking for stuffed products, stuffed buns, gourmet sandwiches, stuffed pizza. Realization of the whole process for baking and filling.
DAY 7
Morning Lesson # 13: Roman-style pizza in a pan, analysis and production of the entire pizza pan process. The pizzeria "by the slide", the advantages and the ideal business plan.
Afternoon Lesson # 14: The shovel pizza with Tuscan dough, speed up production, study and make doughs with long maturation and leavening.
DAY 8
Morning Lesson # 15: Shovel Pizza with a Neapolitan dough, application of autolysis techniques and exclusive techniques of "Spumosa Accademica" dough, study and realization of classic Neapolitan condiments.
Afternoon Lesson # 16: Yeasts for pizza, relationship and use of various types of yeast, pizza with a veracius dough and an in-depth look at wholemeal flour, the whole process is carried out.
DAY 9
Morning Lesson # 17: Study of liquid balance in the Tuscan dough, exercises to acquire "Speed" on the Tuscan dough by hand. Oven temperatures and cooking on the Tuscan dough to be truly productive during customer service hours.
Afternoon Lesson # 18: The speeding up of the Neapolitan dough with pre-mix and autolysis techniques, exercises for speeding up procedures, advanced technique of "Spumosa Academica", mix and comparison of production times. Realization of the whole process.
DAY 10
Morning Lesson # 19: The "variation" on the veracius dough with the use of other types of flour, the study of the additives to the dough, an exercise on the speed of roll out the round pizza. Realization of the whole procedure for veracius pizza.
Afternoon Lesson # 20: Menu and economy combined with Gourmet pizza. Design and production of condiments for a 5-star gourmet pizza. Realization of the whole procedure for different types of gourmet pizza.
The participation fee includes:
Teaching with a professional translator in English language for 74 hours of courses.
Internal Tutoring.
Raw materials used in class.
Professional equipment that is used during the lessons.
Professional jacket and hat with "Accademia Italiana Chef" logo.
Professional training manual in English language.
Certificate issue "Expert in Italian Pizza and Baking" in english language.
All consumption within the academic lessons.
The participation fee is € 2000 | Next date available: 25 September 2023