Master of Pasta and Sauces Course in Italy
Learn the secret of this ancient Culinary Art with a Professional Course that turns you into a real Expert. This study program has been designed in ISO Quality standard 29990 to convey all the real secrets of Italian pasta. It is not just a course of recipes, it's not a pasta cooking class, but a full immersion in the key concepts that have made Italian pasta and his sauces the most famous and consumed food in the world.

An Italian Pasta Artisan, certified as an expert in the realization of the most famous Italian "pasta dishes" in the world, able to work profitably in any restaurant or pasta shop.
5 DAYS IN FULL TIME MODE TO ACQUIRE NEW SKILLS
The Master of Pasta and Sauces Course is a professional format open to all pasta lovers:
experience is not required, only passion and desire to learn.
A very intense and concentrated study program in our Culinary Art School. You will receive the same teachings that are given to Italian people who want become chef: theory and  many professional practice on every single item you will study, with an innovative teaching method studied according to the European Quality Standard on training ISO 29990. Learn real Italian Cooking 100%.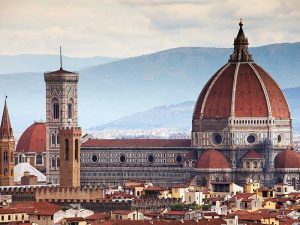 Next date available: 24 June 2019
Location: Empoli Florence
In a city like Florence, this is not just a cooking course but also a cooking vacation. Tuscany is the Italian culinary Capital of food, and Florence is the most important location for cooking holidays. Your days will be full of taste.
Students of every age from over the world
3 advantages of the Master of Pasta and Sauces Course in Italy
About the Master of Pasta Course in Italy
WHAT YOU WILL LEARN AND PRACTICE IN THIS COURSE
The MASTER OF PASTA and SAUCES Course in a few words: the history, theory&principles, difference between dry and fresh, many secrets to create e refine it, study and choice of ingredients, the doughs, the moldings, the forming. Italian sauces, bases, classics, variations, combinations, presentation. How to make, and keep, large productions for catering. Perfect mix of theory and practice:
Types of fresh pasta you will create
In addition to studying dry pasta, its cooking methods, the suggestions of precooking, you will also practice a lot on the excellence of fresh pasta, studying the secrets and the many variations.
• Spaghetti
• Tagliatelle
• Tagliolini
• Fettuccine
• Maltagliati o Fatti Male
• Lasagne
• Ravioli
• Tortelli
• Gnocchi di patata (made with potatos)
• Gnocchi ripieni di Gamberi (stuffed with prawns)
• Gnocchi agli Spinaci (made with spinach)
• Tortelli al Nero di Seppia ripieni di Gamberi
(with cuttlefish ink stuffed with shrimps)
• Tortelli di Patata alla Mugellana Classici
• Tortelli di Barbabietola ripieni di Pecorino
(with beetroot stuffed with Pecorino)
• Ravioli ripieni agli Spinaci & Ricotta
(stuffed with Spinach & Ricotta)
• Tortellini alla Bolognese
Types of sauce you will create
• Pommarola (italian classic tomato souce)
• Aglio olio e Peperoncino (garlic, EVO, chili pepper)
• Arrabbiata
• Carbonara
• Amatriciana
• Puttanesca

• Cacio e Pepe (Cheese pecorino and Pepper)
• Scoglio (sea food crust and molluscs)
• Funghi e Salsiccia (mushroom and and sausage)
• Pesto alla Genovese
• Ragù alla Bolognese
• Pasticcio all'Italiana
• Panna, Piselli e Prosciutto (cream, peas and ham)
• Gamberetti (little shrimps)
• Pesto Siciliano
• Tartufo (with truffles)
• Ricotta, Spinaci e Parmigiano (ricotta, spinach and parmesan)
• Trittico di Gamberi (triptych of shrimps)
• Tonno (with tuna)
• Salmone (with salmon)
• Burro e Parmigiano (butter and cheese, also called Alfredo)
• Burro, Olio e Parmigiano (butter, EVO and cheese)
• Burro e Salvia (butter and sage)
MASTER OF PASTA STUDY PROGRAMS DAY BY DAY
The participation fee includes:
Teaching with a professional translator in English language for 40 hours of courses.
Internal Tutoring.
Raw materials used in class.
Professional equipment that is used during the lessons.
Professional jacket and hat with "Accademia Italiana Chef" logo.
Professional training manual in English language.
Certificate issue "Expert in Italian Pasta" in english language.
All consumption within the academic lessons.
The participation fee is € 1500 | Next date available: 24 June 2019