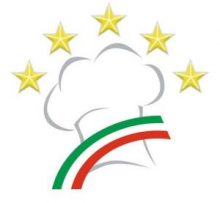 New Cooking Courses in Italy for foreign students
If you are passionate about Italian cuisine and want to learn the secrets about it, what better place than the same school where every year more than 1000 Italian chefs are formed?
Accademia Italiana Chef is an international institution founded on the 35-year experience of great Italian chefs. Italian culinary culture is based on millennia of evolution, genuine products, unforgettable flavours. AIC develops special training formats for Chefs, Cooks, Pastry Chefs and Pizza Chefs.
Five Schools for Professional Training in Italian Cuisine
The efficiency of the new innovative formats has been much appreciated by the Italian professional scene.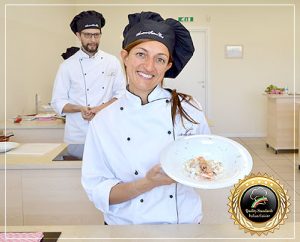 The AIC formats are taught in 6 professional location dedicate to vocational training in Italy: Florence, Bologna, Rome, Milan, Lecce and Gevoa. In addition to these operational sites there is another one based in Lecce, in the same place where has been created the international research institute. The purpose of the protection of the culture of Italian cuisine has initiated the project of the International Association of Italian Cooking Professionals Registry, which will see its birth in 2019.
Each year, students are subject to selection by the 7 major Italian tour operators with the responsibility to represent Italy inside best worldwide resorts. Graduates are working in 28 countries around the world.
Thanks to the existing organization, AIC is able to offer the new cooking courses in Italy for foreign students.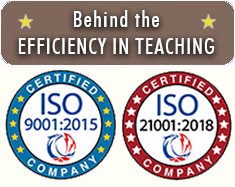 European Quality Certification for Educational Formats
Every format of AIC is designed according to the specifics of the European Quality regulations: ISO 9001 and ISO 21001. This ensures that the formats are effective and can give the student a real training, to use in their work. And in this way the effectiveness of the results achieved by the institute is fully demonstrated by the fact that every year more than 1500 italian students are choosing to undertake a signed format AIC. Even the new cooking courses in Italy for foreign students follow the same quality certificate: guarantee of a teaching that really creates new skills.
Learn better and know how to put into practice:
Some numbers of AIC experience and efficiency:
Training Modules
every year
Hours of lesson
every year
«It is normally seen in this area what is
commonly called " professional secrecy".
It denies the tools for success.
We are here to fill that void, because we believe that
the correct teaching of a culture can create a greater one. »
SCIENTIFIC COMMITTEE AICI
The new Cooking Courses in Italy for Foreigners
I want to learn Italian Cuisine but I can not stay 1 year in Italy...
Driven by the many requests, AIC decided to create a Cooking School in Italy for foreigners. It is not easy to find the resources to stay at least a year in Italy to learn Italian culinary art. For this reason, AIC has studied some special professional Masters suitable both for beginners and for those already working in a kitchen.
Your new cooking skills in a short time
Each Master is dedicated to people who are passionate about Italian cuisine but who are not satisfied with a simple cooking class lesson and want something more, in a few time: to really learn to cook the Italian way.
Each master is dedicated to a key topic of Italian cuisine: pasta, pizza, pastry and so on. The scientific committee has studied how to transfer the crucial data of each topic giving the student Knowledge, Skills and Competence. A perfect mix of theory and practice.
Considering that 98% of jobs in the culinary industry, worldwide, are offered by private entrepreneurs, it is easy to understand how they ground their choice of personnel mainly on the real capacity of the worker.
That's why each Format is created by the Institute with the dual objective to create "practical skills" and be truly of "100% Italian Quality".
Knowledge, Skill and Competence are essential elements in order to obtain a qualification in Professional Operator in Italian Cooking.
Teach the secrets of Italian Culinary Arts
A cutting-edge method of teaching
Create knowledge and practical skills
Where you can attend a Cooking Course in Italy
Until today, AICI has reserved two of the 5 headquarters for the Cooking Courses in Italy for Foreign Students: the Bologna Academy and the Florence Academy. Two cities famous in the world for their context of art and taste, where the students, in addition to studying, can enjoy the wonders that these cities offer.
Currently you can do the special "Master of Italian Pasta" format in one of these two cities.
Soon the training offer will be enriched by the other Masters and also in other cities. Stay tuned!
Discover Our Schools and The Special Master in Italian Pasta
Students of every age from over the world